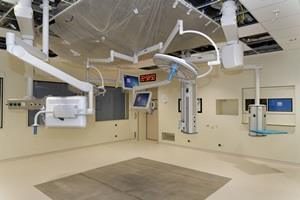 Brand new OK complex at Goes is opened.
In February 2017, Li-Tech Inregelservice BV, commissioned by Engie Halsteren, commissioned the new OK complex of the Admiraal de Ruijter Hospital in Goes.
The complex consists of six operating rooms, 6 opdekrooms, a recovery room, a changing room and several offices.
In cooperation with the engineer Engie, Siemens and Trox, we have correctly adjusted 16 fans, which ensure proper indoor climate and overpressure.
We thank all companies for the good and pleasant cooperation to get this complex arranged as a good, functioning whole.