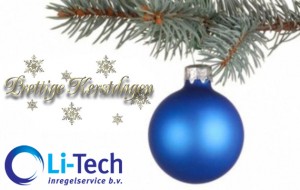 Note the modified opening hours during the holiday season
Li-Tech Inregelservice is closed between Christmas and new year.
Make sure your request will be received by Li-Tech Inregelservice before December 24th if you want to be sure that your request will be handled on time.
We are entirely back at your service from January 4th 2016.
Through this way, we wish you a wonderful Christmas and a great 2016.