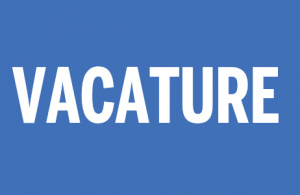 A GREAT JOB IN THE CLIMATE TECHNOLOGY
Function: In this challenging and versatile position you are (partly) responsible for a good climate on the floor of numerous offices, factories, hospitals, laboratories, submarines and ships.
Our offer: We offer you varied and specialized work in an enthusiastic team, an internal training, a good salary with excellent fringe benefits, including a company car.
Your profile: Do you have experience in the (adjustment) technique, perseverance, can you work independently and are you between 20 and 30 years old?
Send your application with c.v. to:
Li-Tech Inregelservice B.V.
Heulweg 13
2288 GP Rijswijk (ZH)
e: mw@lt-ch.nl
for more information, please contact mr. C.A. Bolleboom
Type of employment: Full-time